Extract real time data from SAP
Winshuttle Query™ enables functional analysts to use familiar interfaces like Excel for ad-hoc reporting with real-time SAP data, allowing you to improve operational and strategic decision making processes. If you're looking for a non-technical solution that makes real-time SAP data more accessible when time is critical, Query is the perfect solution for you.
Why use it?
One of the top challenges reported by SAP end-users is the lack of easy access to real-time SAP data. 
Winshuttle Query™ is an SAP query and analysis tool that allows you to extract live application data from SAP into Microsoft Office™ and other common formats for immediate use, analysis and reporting.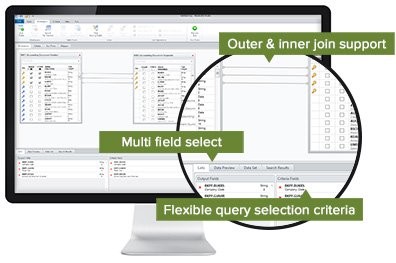 How does it work? 
Query enables you to extract live SAP data in a simple three-step process: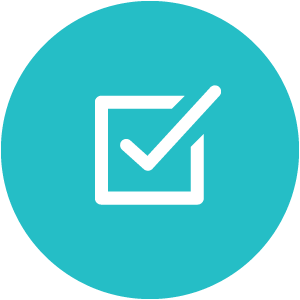 Select
Define a custom query from a pre-built template or from scratch by specifying the data source, selection criteria, and output fields. Once this is finished you can save the query file as a portable object that can be used by Winshuttle users with the appropriate license and access.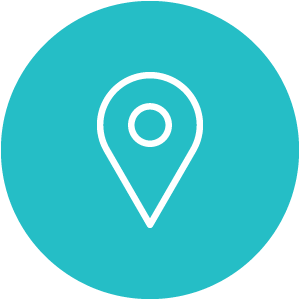 Map
Map your chosen SAP fields to an output template like Excel, Access, SharePoint list, SQL database, or form fields, and then format the template using simple drag-and-drop capabilities.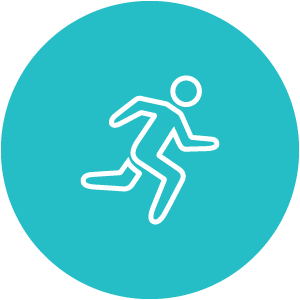 Run
After creating the query file and establishing the layout of the output, you can run the report immediately, share the query and template with another user or schedule the query to run later. If you're a Runner or Query user, you can also use the query file embedded in an Excel file to extract from within Microsoft Office.
Query avoids the erosion of SAP performance by minimizing the effect that queries have on your SAP system. Winshuttle's patented Adaptive Query Throttling™ technology dynamically optimizes the execution of Winshuttle queries, based on the existing load on the SAP system and configurable criteria. 
What can it do?
Query allows you to: 
Define and deploy templates for data extraction for specific functions or modules 
Extract data in a preferred layout directly to Microsoft Office, or an SQL database when used with Foundation 

Execute SAP queries without slowing system performance for other users 

Schedule unattended data downloads and receive email notifications upon completion 
With Query, you can define queries against SAP systems based on single tables, joined tables, infosets or logical databases. Users can easily identify data structures based on Tcodes or functional modules, and identify fields, tables and relationships between tables and fields based on common characteristics. 
Query allows you to ensure and maintain compliance through controlled access to data and tables that are permitted according to organizational-level and SAP authorizations. Organization-level security (plant-level, company-code level, etc.) is fully customizable and is one of the unique features of Query, in comparison to standard SAP query tools.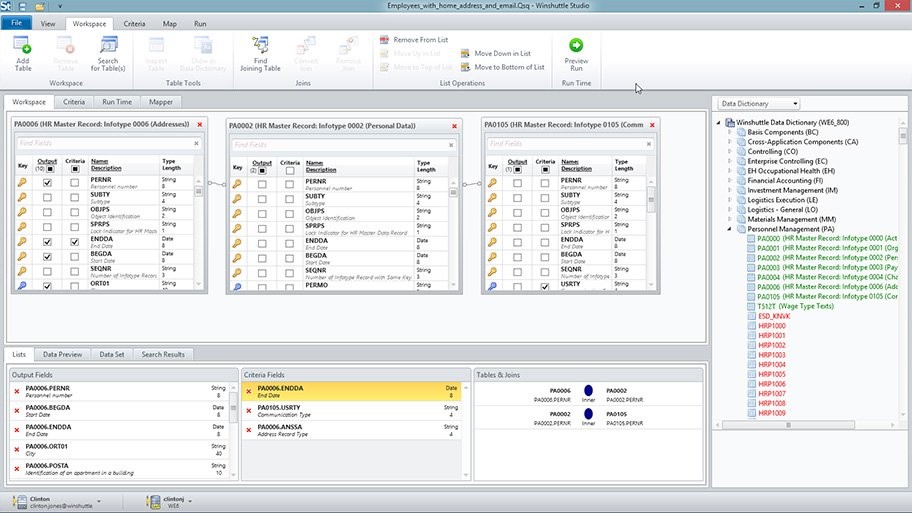 SAP query field and lookup attributes 

Setting up Query execution scheduling 
FAQs? 
If a Tcode is not listed with its associated tables, can I add my own?
Yes, Winshuttle Query allows you to add and publish your own list of favorites to the Data Dictionary. 
Does Query work with custom tables?
Yes. Query works with custom tables and custom fields within a standard table. 
Apart from the standard SAP security and additional organizational-level security that Query provides, can I restrict the use of the tool in our SAP landscape?
Yes. Query integrates with Winshuttle Foundation's Governance platform which provides tools for administrators to implement additional governance and workflow. 
Can Query extract data from structures?
No. Structures do not contain table data and therefore cannot be queried. 
How does Query compare to BW?
Query provides direct access to real-time SAP data without the need for technical knowledge to set it up or use it. Winshuttle's Query implementation is much faster and less costly. 
I am unable to use SQVI to extract data for over 1 million records, can Query help?
Yes. Query is not limited to querying a set number of records, which allows you to extract complete data sets all at once. 
Can I query data from Cluster and Pool tables?
Yes, certain tables like payroll tables are encrypted, but most cluster and pool tables can be used with Query. 
Can I create joins between normal tables and Cluster or Pool tables?
Yes. 
Contact Us Today