Easily create scripts for integration scenarios
Winshuttle Direct™ for SAP BAPIs and RFMs allows you to access relevant objects from the Business Object Repository (BOR), and easily map fields to Microsoft Office to create integration scenarios. You can use these scenarios as templates for API enabled SAP business processes.
Why use it?
Winshuttle Direct simplifies the exposure of SAP business application programming interfaces (APIs) (BAPIs) and remote function modules (RFMs) for data manipulation with minimal training. It provides a comprehensive approach to working with areas of SAP that are difficult to access with transaction recordings or queries. Direct allows you to upload and download information for many SAP components from Microsoft Office applications without programming. BAPI capabilities within the Winshuttle Studio BAPI module enhance the ability to automate data maintenance in your SAP system, without dependencies on handling business user specific application behavior.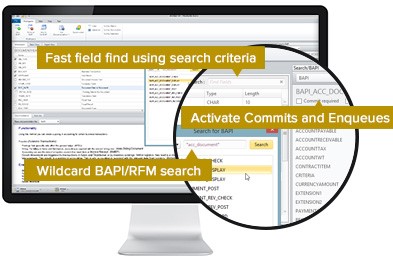 What can it do?
Direct allows you to manage SAP application data more efficiently by using BAPIs to load data. The intuitive user interface of Winshuttle Studio requires minimal training and no knowledge of Advanced Business Application Programming (ABAP), developer skills or developer keys. It does not require any changes to the core SAP environment. 
The sophisticated search capabilities of Winshuttle Direct allow you to create templates for SAP functions that aren't normally available via standard SAP transactions. 
Winshuttle Direct enables you to distill BAPIs for certain processes and create templates that appropriately handle SAP data.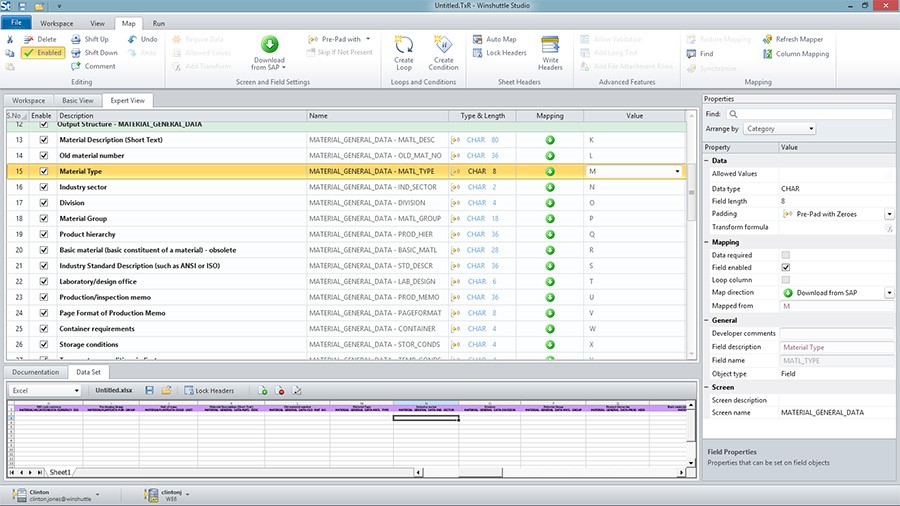 SAP BAPI attribute editor 
How does it work?
Direct provides access to relevant BAPIs from the BOR and allows you to map the fields to an Excel spreadsheet. You can easily create Transaction scripts that can be used as templates for any BAPI-enabled SAP business process. Access to BAPIs and corresponding Excel output is highly secure and isn't available without valid SAP credentials and appropriate authorization.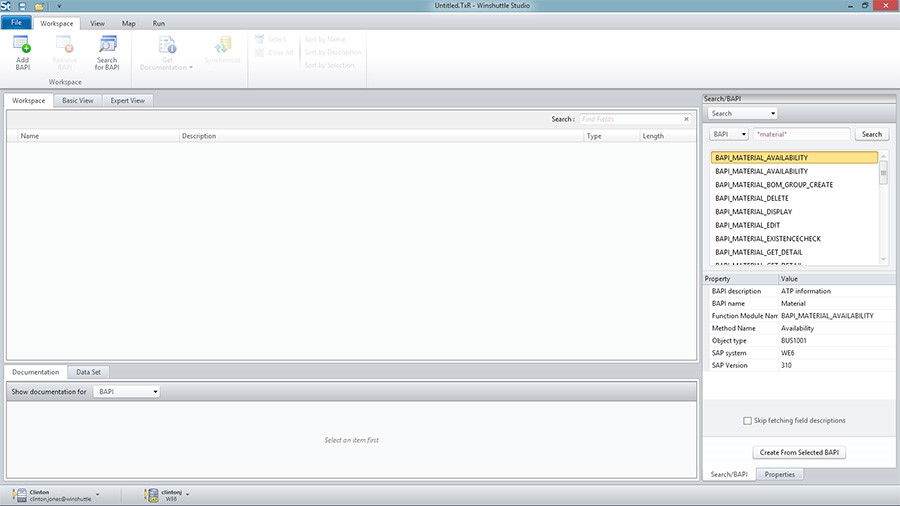 SAP BAPI library search function 
FAQs? 
Does Direct work with all SAP systems?
Direct will work with any SAP ABAP system with a technology stack equivalent to R/3 4.7 or higher, including SRM, APO and CRM. 
What else do I need to have to use Direct?
BAPIs exposed with Direct require an appropriate Studio or Studio Runner license to move application data in and out of SAP. 
Will Direct work with custom BAPIs?
Yes. 
Contact Us Today