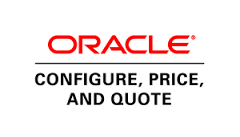 The solution extracts a configurable product model from a SAP instance in a read-only mode or you can schedule an extraction at a time that is convenient for you.  If you require multiple model extracts, that is also available.
The VC rule patterns, characteristics, preconditions, constraints and class hierarchy are translated to XML and converted to Oracle CPQ readable code. The converted code is then imported to the Oracle CPQ via the Admin portal. 
Avenue Translator automatically translates VC models to Oracle CPQ. 
Extract models from SAP and analyze rules 

Parse the data and generate XML 

Translate into Oracle CPQ rule patterns and attributes 

Report on issues, extensions, manual input, or adjustments, if any with the "Health Check" 

Import into Oracle CPQ (an AutoImport feature is also available) 
Contact Us Today