You have controlled the downloads and now want to compare today's model with a previous one to see what changes were made since the last download. Now, you can: 
Readily compare changes, adds or deletes in two model versions with differences highlighted 
Compare VC or IPC logic of your last model update vs. an existing or production model 
View your VC or IPC product model displayed in a way that is easy to understand and navigate 
Automatically and quickly identify the product models differences or if they are the same. 
Managing the VC change review and approval process just became easier because now, there is an automated process to help you manage your VC logic changes. The review and approval cycle can now be done in a fraction of the time it took to review manually and nothing is left unseen.  It takes a matter of minutes to download two models that may be different versions or download from different instances.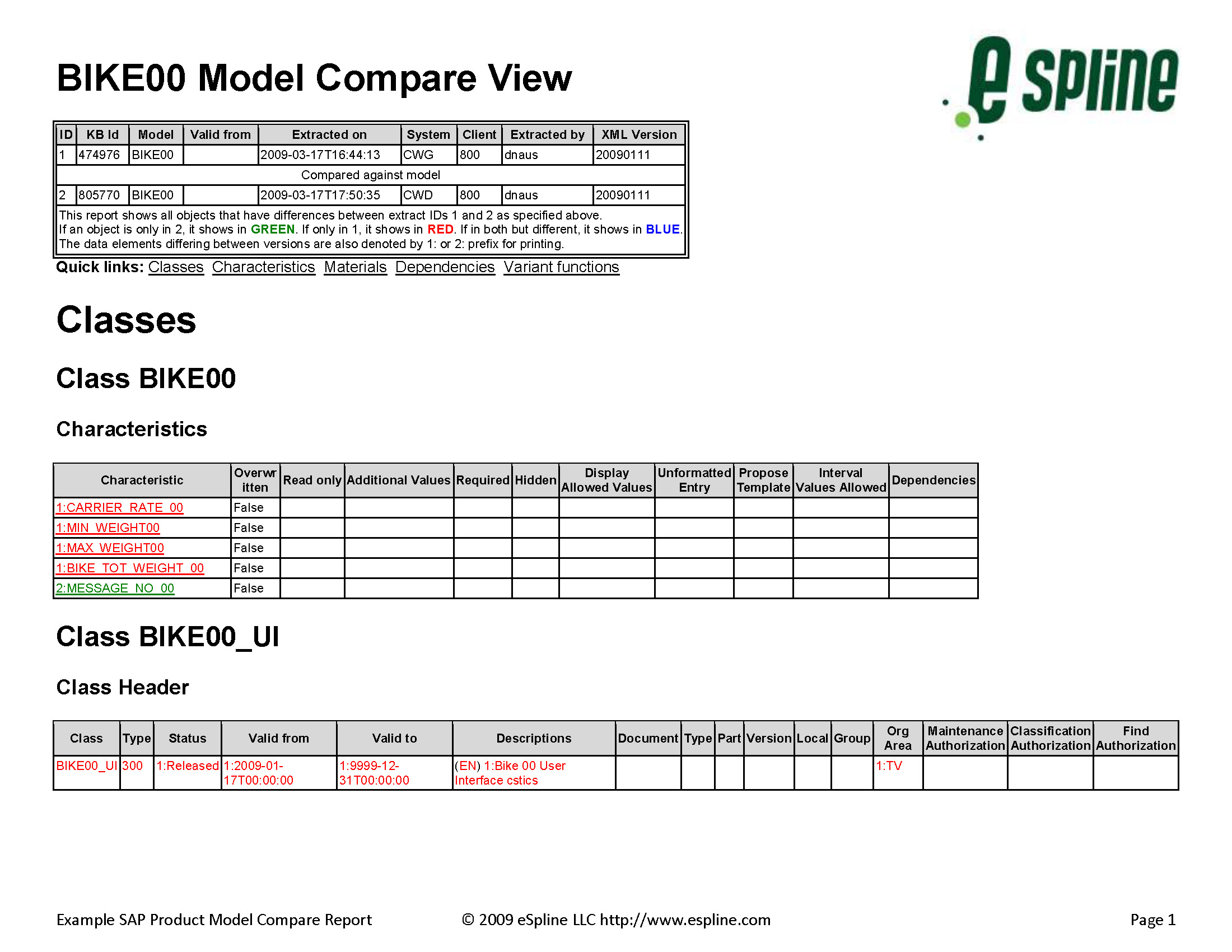 Avenue Compare quickly identifies and displays your model with changes highlighted.  We display the logic in an easy to read format and illustrate the differences. 
The first page header tells you the model name, knowledgebase ID, date extracted, system name, client, who extracted the model, and what is the XML version number. Your logo can be optionally added in the heading. 
Red:
Indicates that logic exists in the first downloaded model and not in the second. So, it was deleted.
Green:
 Indicates that logic exists in the second downloaded model and not in the first. So, this was added.
Blue:
Indicates that both models have the VC logic but the logic is different. 
Contact Us Today